Council mayor-making switched from unfinished chamber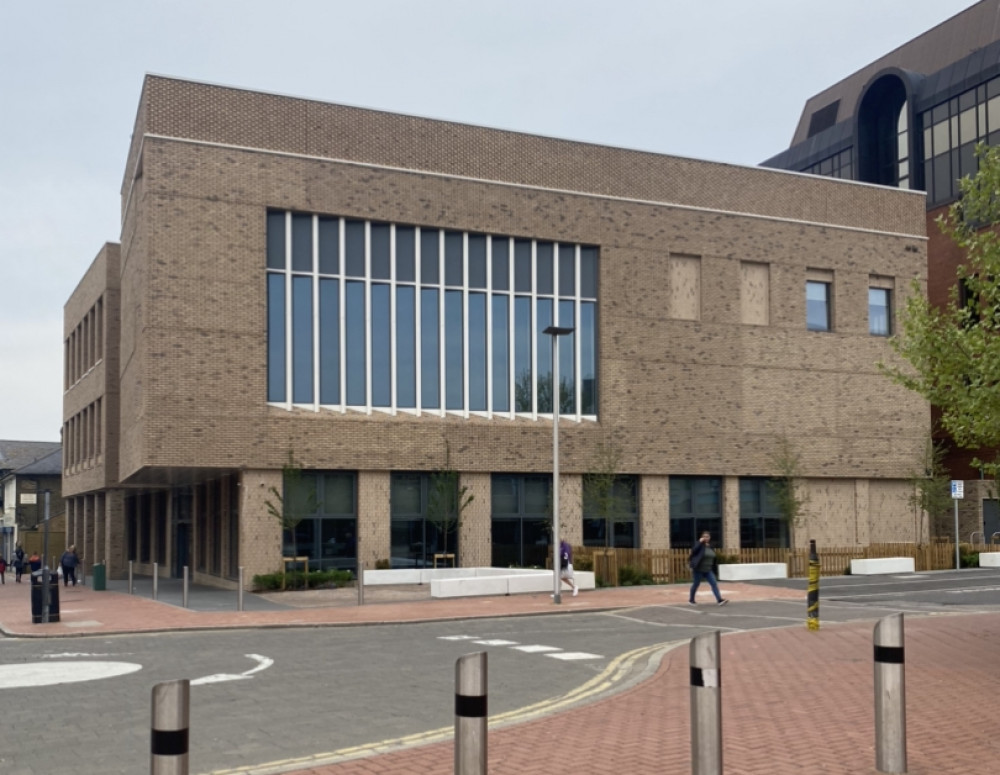 IN the latest twist to the embarrassing debacle of Thurrock Council's civic office extension - and despite the pledge of the authority's CEO - more delays have been announced in its completion.
Which means that the council's annual mayor-making ceremony due to be held in the new council chamber on Wednesday, 25 May has had to be shifted to a smaller venue - meaning some official guests (including former mayors) - and council directors - will only be able to watch the ceremony by video link.
In a message that does not make reference to the blunders that have surrounded the council chamber, councillor have today (Friday, 13 May) been told: "The meeting will be held in the combined Committee Rooms 1 and 2 in the new civic offices.
"There will be room for members and the Mayor elect's guests in the room with additional capacity for Directors, MPs, past Mayors and other invited attendees in the ceremony suite where a live stream will be available to view."
External sources close to the council that have been in the chamber in recent days and who have surveyed other ongoing working with the extension, have described it as a debacle and an 'unfinished shambles'.
Nub News understands there remains much work to be completed in other rooms, including the Mayor's Parlour, while the kitchen area for the downstairs part of the building has been described as 'not fit for purpose'.
At the beginning April the council's CEO, Lyn Carpenter, told staff work was progressing on schedule and on budget, adding: "I am sure that when it is all finished in the next few weeks, it will be a great addition to the civic buildings in Grays."
After that message was reported on Thurrock Nub News after being shared by a whistleblower, Ms Carpenter assured staff in a further message that there was nothing to substantiate concerns we raised about the capacity of the council to complete the work on schedule. She told staff they should raise concerns with her rather than whistleblow to the media
That 'few weeks' has now turned into eight and as the delays roll on into June it is still not known when the building will be finished - nor at what cost!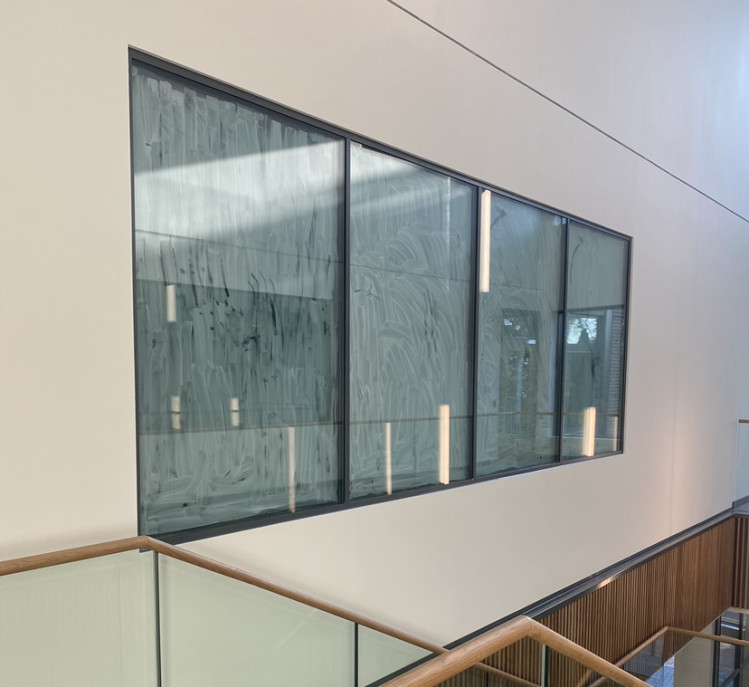 The white-washed windows.
Within the building access doors to the chamber remain locked, with some councillors' requests for access vetoed (to the extent that security guards have been deployed to ensure they do not try to access parts currently closed) and windows of the chamber remain heavily whitewashed.
The council's strategic lead for communication, Marc Mageean has blithely criticised Nub News for our reports, saying we have been widely inaccurate in our reporting of the extension project, describing Nub News' reporting as lacking professionalism, credibility and balance.
The council has declined to answer our questions about the extension project.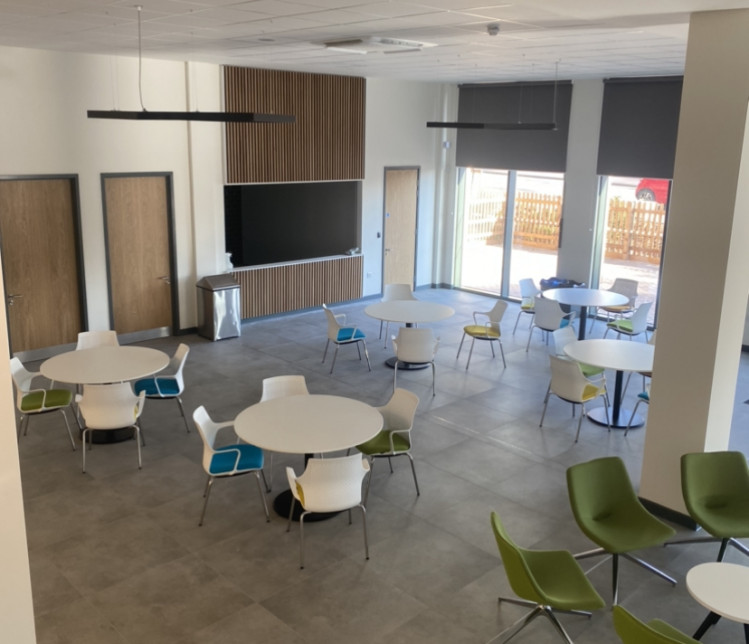 The unfinished kitchen and open area on the ground floor.
New thurrock Jobs Section Launched!!
Vacancies updated hourly!!
Click here: thurrock jobs