Harris gets charge of Gable Hall - Hassenbrook Academy and Corringham Primary future yet to be decided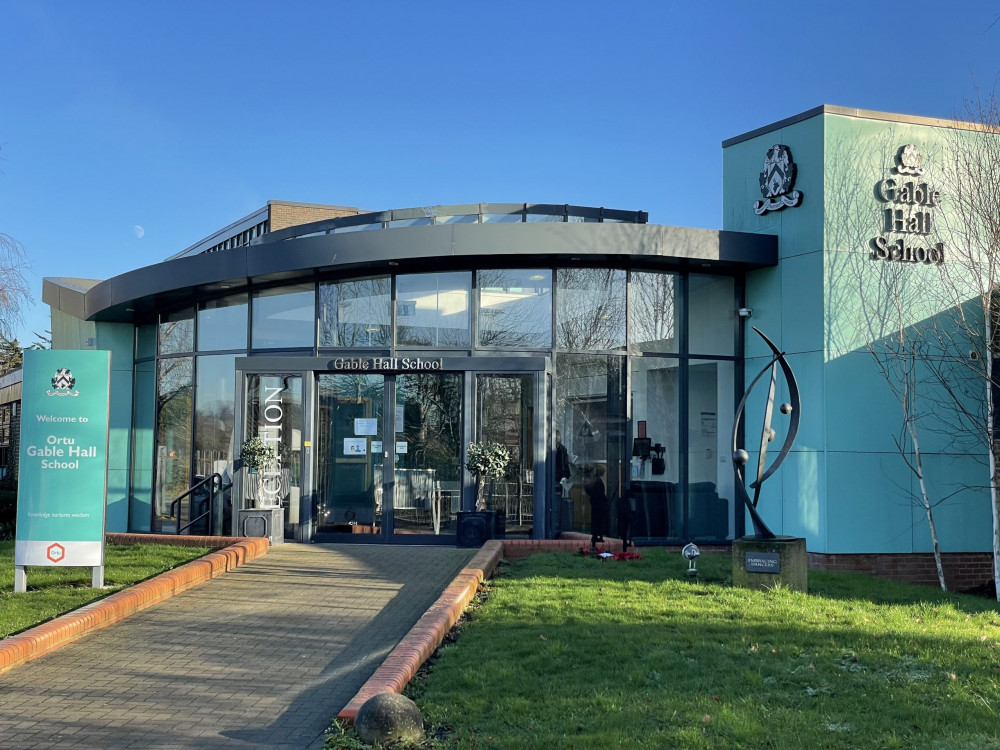 DESPITE the recommendation of governors and a hope that three Corringham and Stanford-le-Hope schools might stay under the same control, it has emerged the government is to put Corringham's Gable Hall School under the control of one of its favourite academy trusts.
It has been announced that the school will be put under administrative leadership of the Harris Foundation, which already runs schools in Chafford Hundred and West Thurrock.
While it appears that the future leadership of Gable Hall is decided, mystery surrounds what will happen to Hassenbrook Academy secondary school and Corringham Primary.
All three schools have been under the management of the Ortu Federation, which was set up in the summer of 2011 and within two years had taken on Corringham primary. Hassenbrook, which was struggling as an academy in its own right, came under its wing in 2016.
The Federation was led by the domineering and often somewhat eccentric Dr Sophina Asong who had her own style of autocratic leadership and, history is likely to reveal, was often at odds with her schools' governing bodies.
Gable Hall, once rated as one of Britain's top secondary schools under the 18-year tenure of legendary head John King OBE, began a slow decline under her initial headship when she succeeded Mr King and that slide continued when she moved on to become the Federation's CEO. The school's Ofsted inspections deteriorated, culminating in the announcement that the school was rated inadequate in July last year.
When Dr Asong stepped up, Clive Stokes held the post of head for less than two years, before Ceri Evans was appointed in 2018.
Mr Evans was to carry the can for the Ofsted report. As many parents clamoured for a change of leadership in the Federation, it was announced (after a period of secrecy) that he had tendered his resignation in the wake of the inspection.
Mr Evans, who has yet to speak publicly on the matter, was popular with many parents and pupils who did not blame him for the school's demise. A petition calling for his reinstatement was signed by many hundreds of local people and protests took place outside the school with the Federation leadership the target of criticism.

Dr Asong took something of a confrontational approach when addressing parents at public meetings.
Dr Asong fronted up to her critics at a series of public meetings but it was clear the school was in a state of considerable disharmony and, in September, the Trust's board announced Dr Asong had been suspended. Nub News understands that she has since resigned.
The board announced an investigation into what had been happening under Dr Asong's leadership, seeking reasons for the school's demise. Board members had hoped to mange the school back to an improved status but the government stepped in and announced it was not happy with a recovery plan that was put forward and that it was looking for new leadership at Gable Hall.
The Osborne Trust, which runs St Clere's Secondary in Stanford-le-Hope and a number of primary schools in the area was among those that expressed an interest in Gable Hall as the government invited interest.
However, the decision has gone the way of the Harris Foundation, which has close to 60 schools under its wing. The Foundation is a favourite of the government and its founder, Lord Harris is a significant donor to the Conservative party and to local Conservative groups.
Hassenbrook and Corringham appear to be lightweights in the government's thinking and their future remains under consideration, though Nub News understands number of academy trusts, including the Catalyst Trust, have expressed an interest in taking them on.
Georgina Clark, the chair of the Ortu Federation, said: "Our trustees are working closely with the Department for Education to ensure that there is a seamless transition of Ortu schools to new trusts.
"We are currently in the due diligence phase with the Harris Federation which is the preferred trust to take over Gable Hall School.
"We have a shortlist of trusts for the remaining schools and anticipate that the final decision will be made in February.
"We are working to ensure that all three schools will be with their new trust for the start of the new academic year."