Thurrock loses out of £460,000 in travel safety cash as second tranche of funding is announced. Did its mocked initial travel scheme play a part?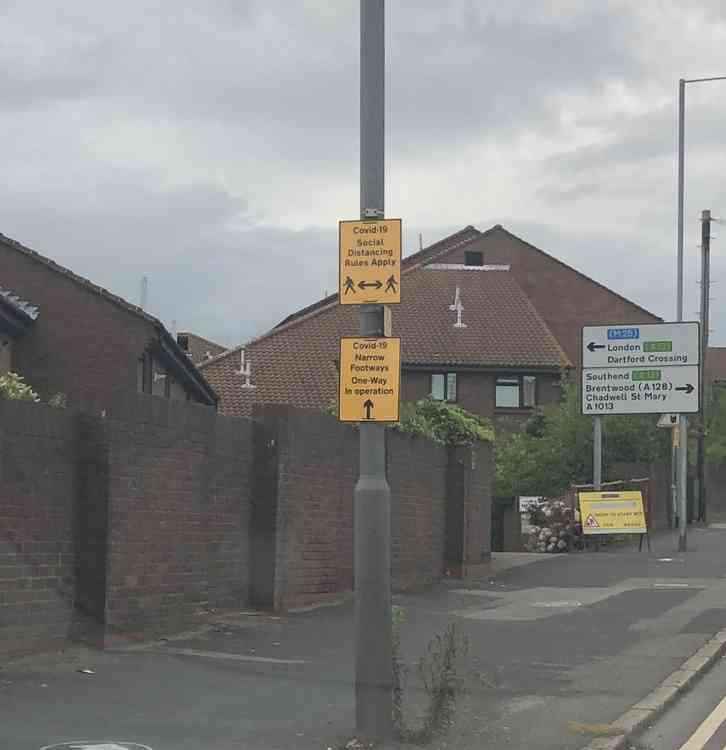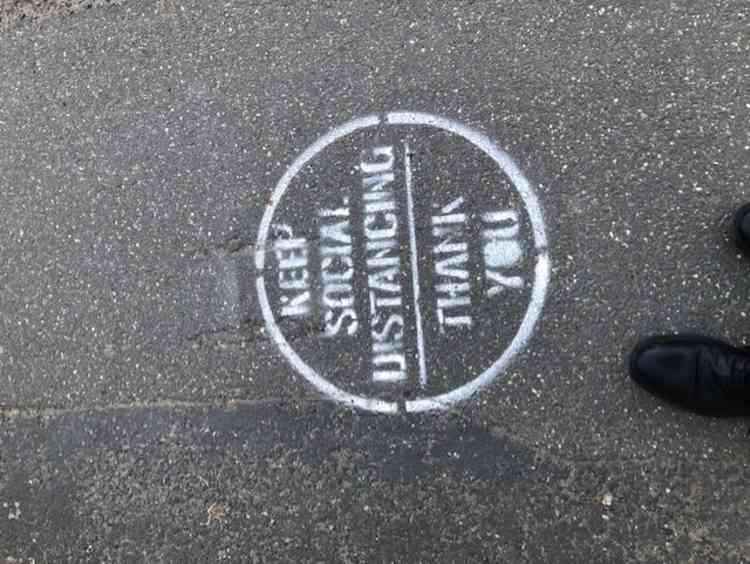 THURROCK appears to have lost out significantly in the second round of government funding from the Emergency Active Travel fund.
Earlier this year Thurrock received an initial payment of £288,000 from the Department of Transport as part of a nationwide scheme to encourage people to walk and cycle more during the coronavirus pandemic.
The council was widely mocked for how it implemented spending that cash with a series of pavement paintings and signage near local rail station 'pinch-points'.
The council has consistently refused to say how much it spent on the scheme.
Officers and councillors initially defended the project saying it was important to spend the money quickly to ensure that it received the full amount of funding available in the second wave of funding.
Transport portfolio holder Cllr Ben Maney said: "We have identified 27 projects which will have both short and longer term benefits to safe and sustainable travel across the borough.
"These will be shared with ward councillors for comment. With the short delivery time we have to ensure this grant of taxpayers' money is spent wisely and delivers these projects as quickly as possible.
"The £288,000 is the first installment and is intended to fund quick and temporary schemes."
However, the council then appeared to backtrack - see story.
And the question of how 'wisely' the money was spent now appears to have been answered.
Thurrock had been initially allocated £1,438,000 from the fund and said it believed it would receive the remaining £1,150,000. So much so, it recently asked residents to give their views of a projected scheme installing speed bumps and other traffic reduction measures near rail stations.
But the Department of Transport has now revealed it is cutting back the amount of money it will be giving Thurrock under the second tranche of Emergency Active Travel funding, prompting the council's critics to claim vindication of the mockery the council received.
Thurrock will now be getting £690,000, just short of half a million less than expected.
Speaking about the new figures - and the reasons by some authorities had been cut back, Transport minister Grant Shapps said: "Authorities should avoid 'preventing pedestrians from crossing the road, causing congestion for buses and motor traffic, and impeding access for kerbside businesses', things that Thurrock Council has been criticised for planning to implement.