Cup challenges for East Thurrock and Grays - and a reunion for Dockers boss
---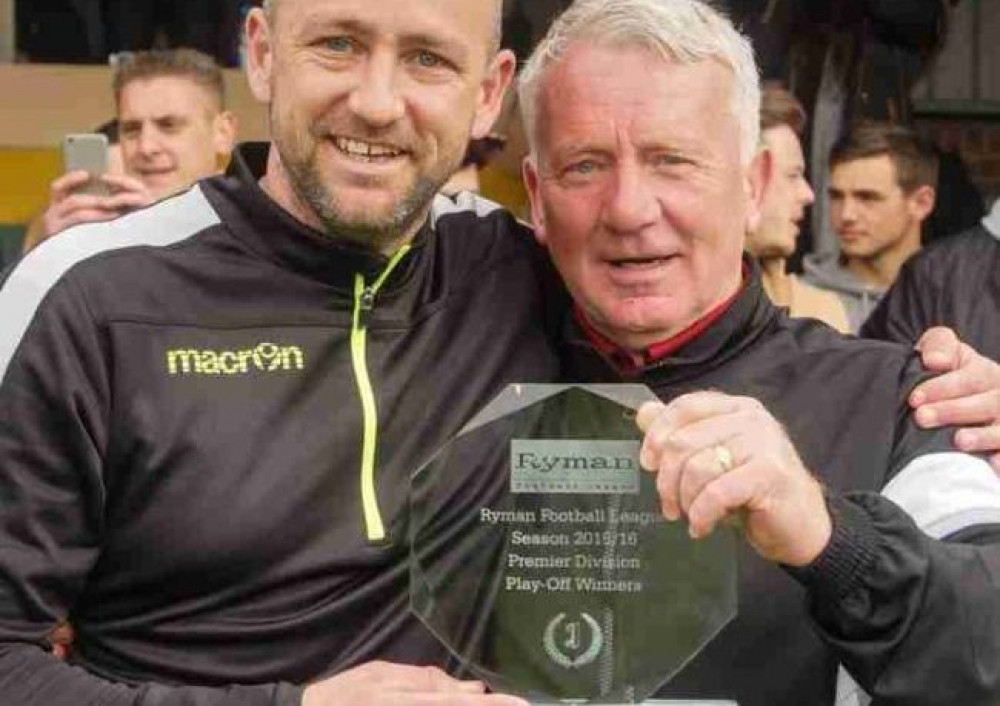 Rivals today: John Coventry (right) and Jay Devereux share many happy memories working together, but are on different benches this afternoon
THREE borough non-League sides will be in action today (Saturday, 17 September), - with two hoping to carry on their dreams of glory in the FA Cup when second qualifying round matches take place.
East Thurrock United are having a miserable season in the Isthmian North, where they are pointless, but cup competitions are proving to be their forte and they have already progressed through two rounds of the FA, beating FC Clacton and Biggleswade FC, and made progress in the FA Trophy in midweek (as did Grays)
Today they face another of Biggleswade's three sides when Biggleswade Town, from the Southern Central Division of the Southern League, visit Rookery Hill.
Grays Athletic are also at home - they face lower league opposition in Shefford Town and Campton from the South Midlands Premier Division.
The second qualifying round winners receive £3,375 and the losers £1,125.
Tilbury, who are out of both the FA Cup and Trophy, will be hoping to make it into the Isthmian North l;ay-off zone with a win against their former teants Hashtage United, who now play at Bowers & Pitsea's Len Salmon Stadium.
The game pitches Dockers boss John Coventry against his friend Jay Devereux who was his assistant for several years during a sustained run of success at East Thurrock United.