Thurrock's new look side is found wanting at the end but it was a mighty good effort
By Ralph Henderson - Nub News contributor
---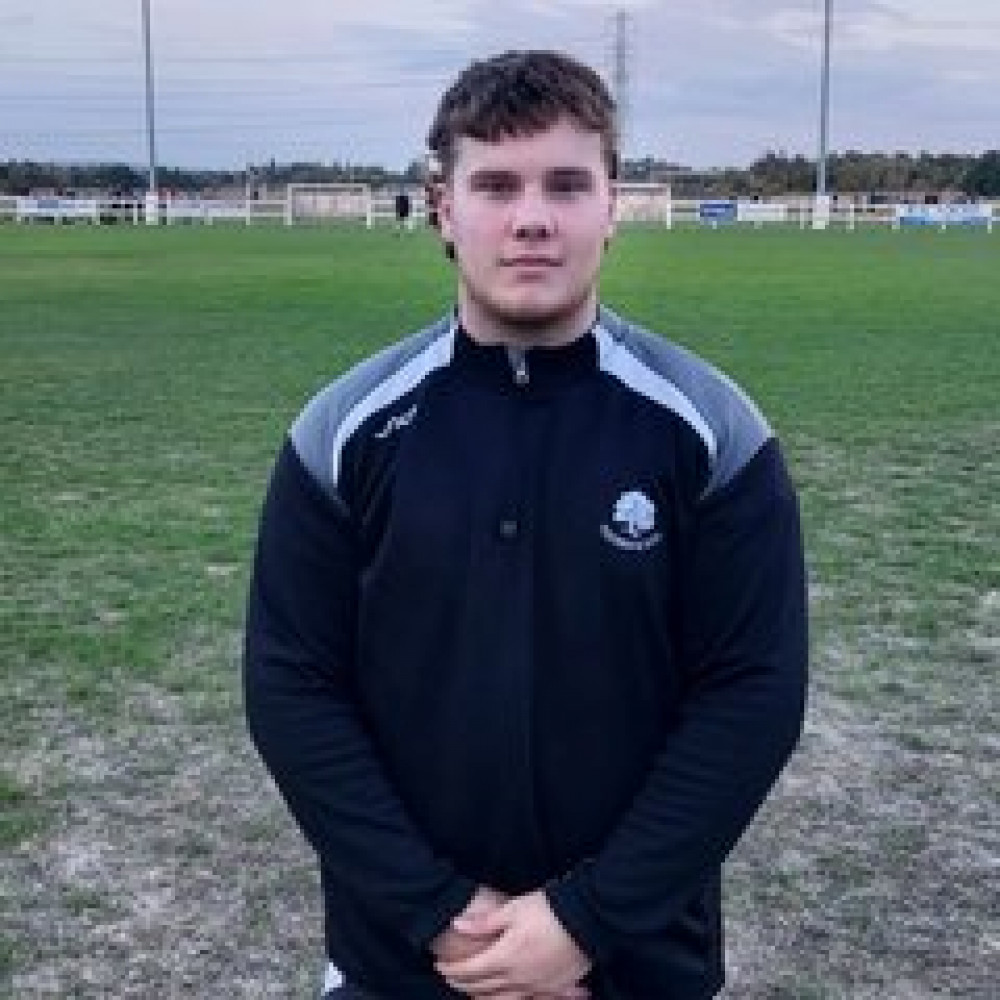 A debut try for Luis Tricio
Thurrock 20, Eton Manor 46
Thurrock entertained Eton Manor at a sombre Oakfield on Saturday as the beloved Queen lay in state at Westminster Hall. The whole rugby world paid its respect to Britain's longest serving monarch, Elizabeth II with a period of silence, applause and a rendition of "God save the King".
Almost immediately Thurrock went on to the attack with its youthful pack inspiring confidence and determined to get the season off to a bright start.
Director of Rugby, Martin Jones is delighted with the wonderful new facilities provided by the South West Essex Community Education Trust including a new artificial pitch, which in a survey was voted in the top six in the whole country. The upshot of these facilities is that Thurrock have a thriving Academy now under the aegis of Ben Stanley who is continuing the fine work started by David Harries. Already the first team is seeing the benefit with a whole host of youngsters making the senior squad and on Saturday Aaron Antrobus, Luis Tricio and Euan Thomas were making their debuts.
It looked to all intents and purposes as if Thurrock would take an early lead, and indeed turned down several kickable penalties, so it was a shock when Eton Manor broke clear and in their first meaningful attack opened the scoring with centre Aaron Lowe touching down. Manor got into their stride with flyhalf Lloyd Davies pulling the strings. Number 8 David Ogufera was playing his usual dynamic role and the absence of new Thurrock skipper, Ben Timson saw Thurrock struggle with his physicality. Nevertheless Tricio, Caolan Watts-Adams and Kodie Holloway soon got to grips with this menacing forward.
Time and time again Thurrock threatened to open their account, but were thwarted and Eton Manor were adept at moving to transition phases which enabled full-back, Luca Minns to exploit the overlap and free lightning wingers Jordan Sullivan-Warner and Ire Onabajo. Indeed it was Onabajo who scored the first of three long range tries.
Thurrock opened their account when, at last, Harry Reynolds slotted over a simple penalty. Just when it looked as if Thurrock were beginning to dominate, Eton Manor broke clear and added to their tally. Minns was proving to be a thorn in Thurrock's side as he cut the line at will to make the overlap. Thurrock's back three, not having much experience struggled to cope with this outstanding player who was the main difference between the sides.
There is no doubt that Thurrock's fine young pack were in a control for long periods with heavy-duty carrying by Antrobus, Lawrence Brown Jack Cowman, Dritan Loka and Jay Jennings to the fore. Tom Wileman and Euan Thomas both added ballast to the effort and it looked, for long periods as though Thurrock would muscle their way into the game.
The midfield three of captain Niall Clifford, Henry Bird and Alex Jones were proving a real handful but wingers Dan Stone and Callum Pluck could not quite find their way to the try line.
As Eton Manor raced into a strong lead Lloyd Anderson and Co continued to keep the scoreboard ticking over but Thurrock themselves scored some fine tries from the driving play of Loka, debutant Tricio and side-stepping centre Kye Holloway. Former Swansea University student Ed Stevens brought speed and his own unique feistiness to the occasion which brought the home side into contention, however, it was all in vain as Eton Manor claimed their rightful place at the top of the table.
Thurrock and Eton Manor are old adversaries with some old wags recalling playing at Hackney Marshes, Eaton Park, Walthamstow College as well as the astro pitch at Wanstead. Indeed some of Thurrock's most illustrious players such as Steve Bowen and Ivan Whittall played for both clubs and it was good to see old friends from both sides reminiscing long into the night.
"The older they get the better they were!"