Is council set to take cost-cutting axe to services for borough's older people?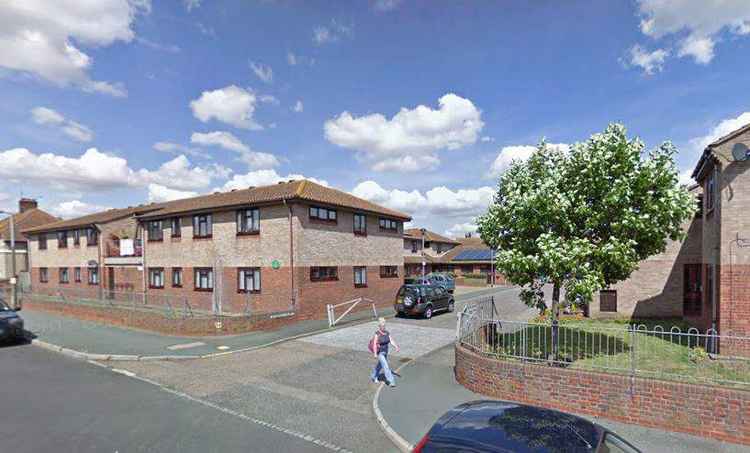 Kynoch Court care complex complex may be about to lose its day centre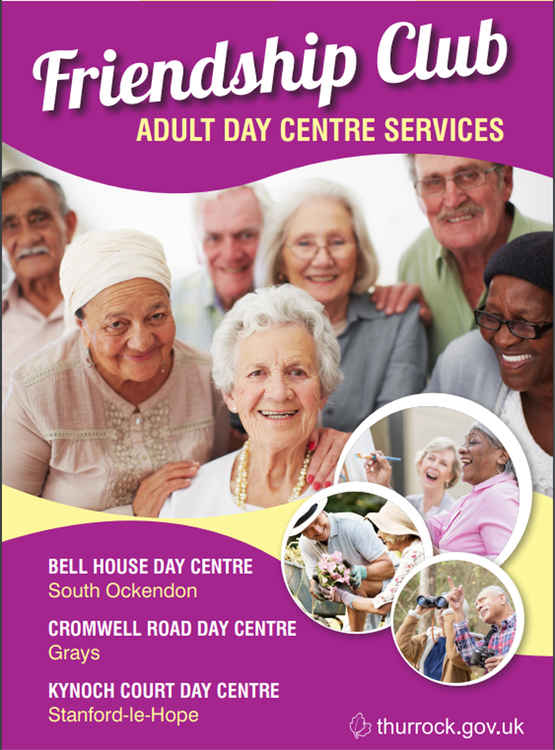 Friends no more? Will the day centres run by Thurrock Council be axed?
FEARS are mounting that significant cuts are about to be made to services looking after the elderly in Thurrock – with the closure of day centres, community meetings and even the meals on wheels service a possibility.
Informed sources inside Thurrock Council have told Nub News that one of the first jobs of new Corporate Director of Adults, Housing and Health, Ian Wake, as he settles into his £135,000 a year role has been to take the axe to his budget – despite the fact the council recently levied the full three per cent increase in council tax ring-fenced for adult social care.
We have been told that day centres at Kynoch Court in Stanford-le-Hope and Bell House in South Ockendon are earmarked for closure and there may be other services facing closure.
Elderly residents who benefit from community groups at the South Ockendon Hub have also been told that they will have to find other places to meet or close their groups.
And residents who benefit from the meals on wheels service have been surveyed and asked if they really need it – with the likelihood that it too will face the axe.
Nub News asked specific questions about all of the above services and their possible demise and requested a simple 'yes/no' answer if our information was correct.
However, all that portfolio holder for adults and community Cllr Deb Huelin could muster was the following statement, something of a possible masterclass in council prevarication: "No decisions or discussions on the models of care provided have been undertaken but the council aims to embed the lessons learned from our innovative Wellbeing Teams pilot throughout future care delivery.
"Our Wellbeing Teams have delivered more holistic and flexible care resulting in improved outcomes for residents and fewer GP appointments and hospital admissions."
In short, the council would not deny the truth of our whistleblowers' information.
This has prompted the following comment from Labour opposition leader Cllr John Kent: "It is clear that Thurrock Conservatives are looking to make deep and damaging cuts to our care services in a desperate attempt to fill the £35 million black hole in the council's finances.
"This is in spite of ramping up council tax by five per cent - the majority of which was supposed to be to protect these services.
"Thurrock Labour will not support any cuts that target our most vulnerable residents."
While Mr Wake is getting on with slashing costs and services, one job that won't be going as part of any cost-cutting operation is his old one – director of public health.
The council is currently advertising the role, which delivers a salary of more than £115,000!
Its advertisement reads: "The appointment of our Director of Public Health to the role of Corporate Director of Adults, Housing and Health means we are now looking for a talented and high energy public health professional to work closely with him and other members of our Directors Board as part of a Council that has been recognised for excellence through shortlisting at national awards.
"To be successful in Thurrock and make a real difference to our communities, you will bring a track record of transformation and integration of complex health and care systems and have excellent influencing and partnership working skills.
"Your resilience and passion for our communities will be matched by your interest in data, intelligence and analytics. Given the importance of the public health agenda in Thurrock, you will need to develop your credibility with elected members quickly and you will thrive on contributing to agendas from housing and street scene to sustainability and social care.
"Above all you will share our passion for a high performing borough that has a long-standing commitment to public health."
The job description makes no mention of the pending cuts that will undoubtedly darken the lives of many of the borough's older and vulnerable residents.