More aboard the council gravy train? Council adds to its number of senior staff while low paid workers fear for jobs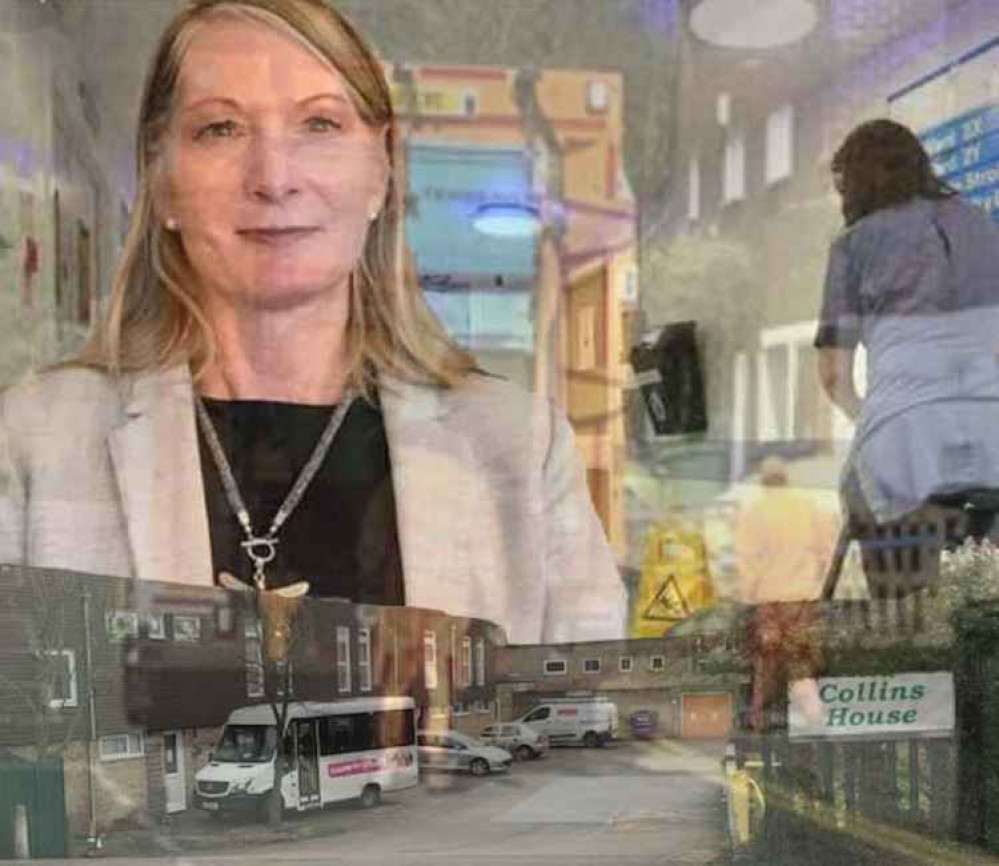 Marked contrast: Thurrock's CEO Lyn Carpenter earns more than £200,000 a year and is expanding the cash-strapped council's cohort of senior staff - while some workers in the coronavirus front line face having their wages cut
FOLLOWING the recent appointment of two new directors on Thurrock Council - and at a time when the council has reported it is freezing all but essential posts due to its pending financial crisis - the authority is now looking for two highly paid officers to join its ever growing cohort of highly paid senior staff.
Meanwhile low-paid workers at the sharp end of the council's services have told of their fear for their futures.
Earlier this year the council had 194 people on its permanent payroll earning more than £50,000 - a list that did not include consultants and advisors. In April we reported on the massive disparity between the pay grades at Thurrock Council.
Last month Thurrock Nub News also reported on the appointment of current director of public health Ian Wake as new Corporate Director for Adults, Housing and Health at a salary of more than £135,000 and the appointment of Gerard McCleave as Assistant Director Economic Growth and Partnerships. That role pays at least £75,000 a year.
Now the council is seeking to further add to its team by creating new short-term positions with eye-watering salaries.
The council is seeking a 'temporary' replacement for Mr Wake as Director of Public Health on a contract paying more than £900 a day! And the contract role may be extended on an 'ongoing basis'. The job advertisement can be found here.
And the council has also created the role of Strategic Lead - Transformation Delivery - a fixed year long contract paying between £66,363 and £76,992.
The job appears directly linked to the drive to change working practices in the council - which has seen the authority inform lower paid staff that their wages may be cut and other terms and conditions of employment downgraded.
Workers at the lower end of the council pay chain have already spoken of their fears and concerns about being able to look after their families if their pay is cut and the possibility of strike action among manual workers in the council's environment teams remains.
And workers in the care sector fear for their jobs.
Yesterday (Friday, 11 December) Thurrock Nub News was contacted by a tearful worker at one of the council's residential complexes. Fearful of bullying and victimisation she asked to remain anonymous but told how she and her colleagues were facing a crisis.
The care worker, whose role is to support the borough's elderly and infirm, said: "We are frightened for our futures. We have worked so hard on the front line during the Covid-pandemic while our bosses have sat at home and done nothing.
"The council put forward a new report suggesting our pay and conditions be cut. It was drawn up by someone who didn't even come into the offices to do it because of Covid - but we were there caring for people, including people who were released from hospital into our care with Covid.
And the thanks we get is being told our wages will be cut. But strangely enough the amount of work we have to do will remain the same! "One of my colleagues is already in deep stress and at her wit's end. She only works 20 hours a week but that 20 hours a week means she can just pay her mortgage. Those hours are to be cut under the plans we have been told about and she doesn't know how she is going to be able to look after her family if it happens."