That was the week that was: Community cheer and challenge in equal measure across the borough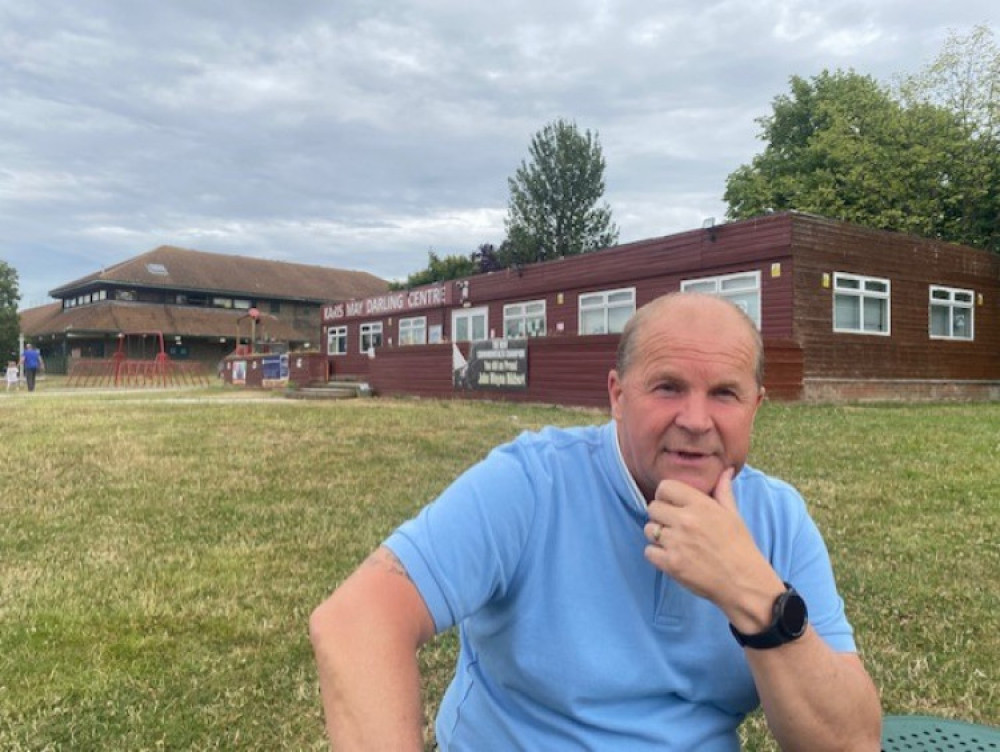 IT'S been a week of highs and lows across Thurrock, with remarkable achievements, remarkable people and sadly some regretful moments making up the local news agenda across the borough's towns and villages.
Among the highs was Sunday's car wash event at Grays Ambulance Station, which saw thousands o people pop in during the day to get a charity scrub up and have a smiling encounter with off-duty ambulance staff and firefighters raising money for a great cause.
That cause was Haven Hospices and the 999 teams were inspired by the memory of a colleague, Darren Baglietto, a senior emergency medical technician with the East of England Ambulance Service, who died on 2 July, just ten months after being diagnosed with cancer.
Darren has set himself a fundraising target for the hospice that cared for him in his final weeks as he succumbed to a battle against cancer and sadly passed away before he could reach his £6,000 target. However, his friends and colleagues rallied round and didn't just hit the target – they smashed it.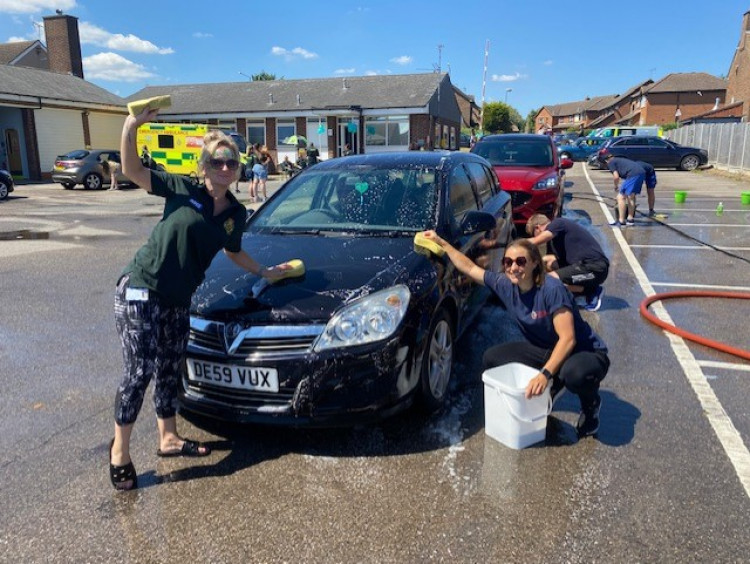 Getting down at the car wash in Grays.
It wasn't all fun and smiles for the ambulance service though, this week we revealed the outcome of the latest Care Quality Commission survey of the East of England service and sadly its management team were found wanting and the service remains with a 'requires improvement' rating.
The commitment and efforts of staff members was recognised by the CQC inspectors ad the buck for failing to improve was firmly placed in the hands of the senior management.
Another inspection, this time by Ofsted inspectors, that left a damning verdict was a story that affects hundreds of families whose children attend Gable Hall School in Corringham. The secondary school, which less than 20 years ago was regarded as the jewel in the crown of Thurrock education under the headship of John King, has been rated as 'inadequate' in its latest inspection.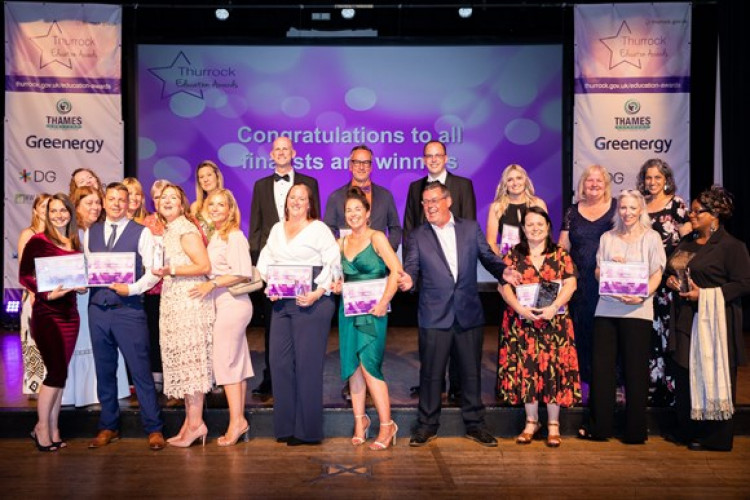 The education award winners.
But for every ying, there is a yang, and the cream of the crop who work at schools across Thurrock were honoured and celebrated in the annual Thurrock Education awards.
Gable Hall School was also the centre of attention last weekend – but for a much happier reason as the annual Karis May Darling family event drew more than 4,000 people to its grounds for a day of music, fun and laughter.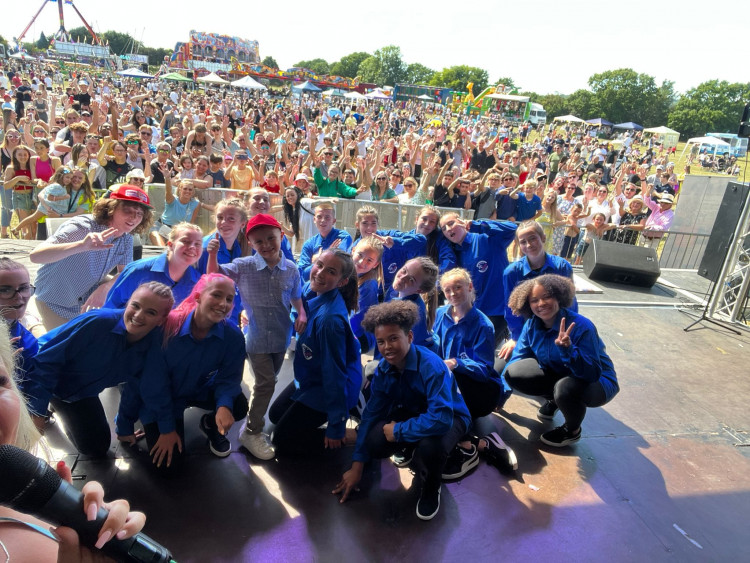 A young life remembers at Gable Hall School.
Later in the week we caught up with John Darling, the man behind the charity that celebrates his late daughter's life and he told us about more positive action being undertaken to secure the future of the Foundation that carries her name. In our report Mr Darling tells of plans to improve and expand the Corringham community hub that is the charity's base in the town park.
Celebration was also the order of the day at Aveley's Parkside football ground on Saturday when Little Thurrock Dynamos lifted the Echo League's Memorial Trophy, which is played out in recognition of all of grassroots football's local heroes.
Nub News popped along to make a video report as Dynamos lifted the trophy with a 3-2 win to end last season – just as the borough's non-league sides were starting theirs with a series of friendly fixtures this week. Aveley, Grays athletic, Tilbury and East Thurrock United have all been in action and as the countdown continues to the start of the season proper you can follow their fortunes here on Nub News.
Another video visit saw our editor visit south Grays to catch up with the latest clean up exploits of a team of local volunteers who were once more out and about improving their local environment.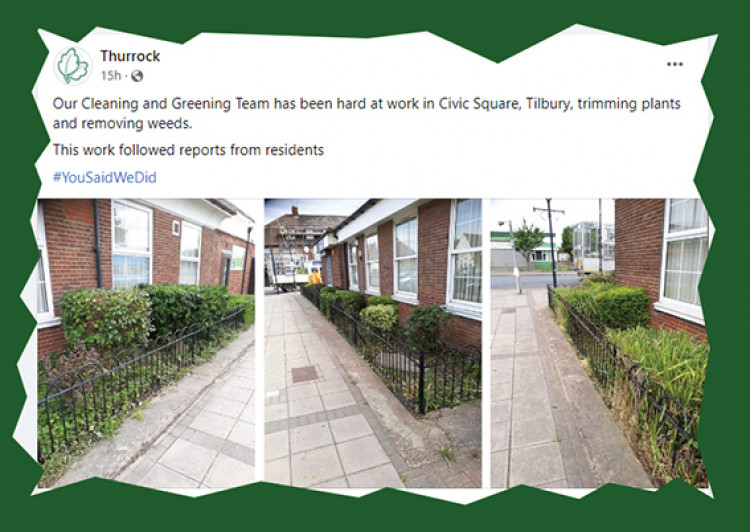 Cleaner and greener was something of a feature, with Nub News also reporting on maintenance issues on Corringham's Crux Estate. And we also called out Thurrock Council over the condition of the Civic Square in Tilbury – with immediate results!
All in all, it's been hectic week and one that also featured drama in Grays where buildings were evacuated and trains brought to halt by a bomb scare. Thankfully no harm came to anyone and the town centre soon returned to normal, though action remains to be taken against a man who sparked off the incident.
And our final story pick of the week that was also comes from Grays, where a school site manager lived up to his heroic-sounding name. Steve Austin jumped into action to save a fox who literally had got himself up to his neck in trouble!