T-Birds lose out in play-off
---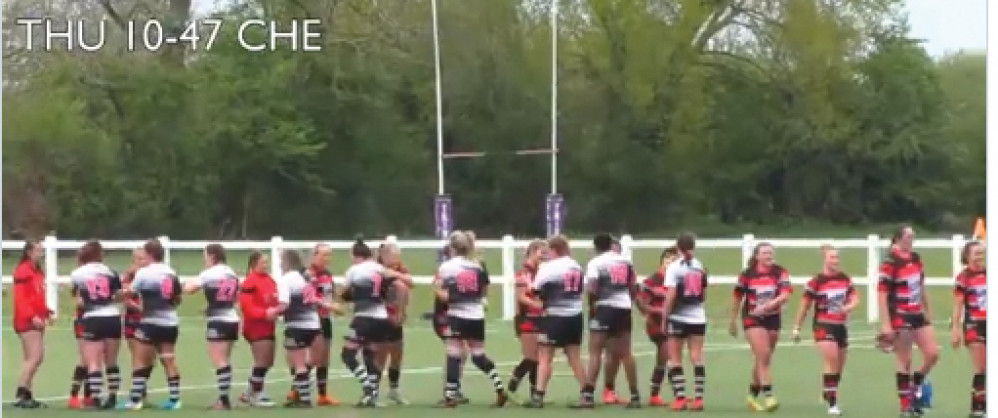 Teams shake hands at the end of the final.
THURROCK T-Bird ladies were beaten 47-10 in the end-of season championship play-off against Cheltenham yesterday (Sunday, 1 May).
It was a disappointing end to the season for T-Birds who who the Southen Championship, but found their rivcals who triumphed in the northern champoionship too strong on the day.
You can watch the whole match via this link. https://youtu.be/no2lBwZSVlY