Will a page be turned on the book of Thurrock Council's billion pound investments' Or will the council lose a battle but win its war for secrecy'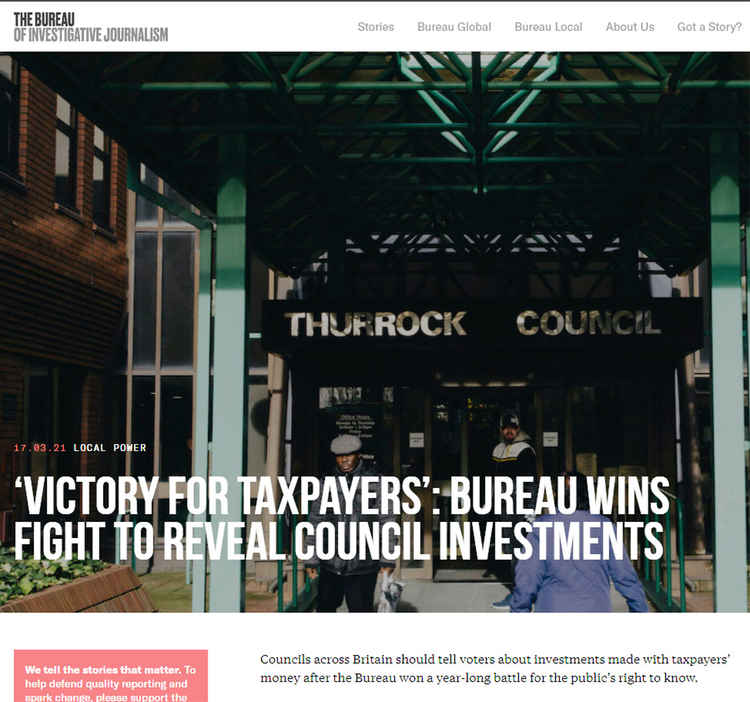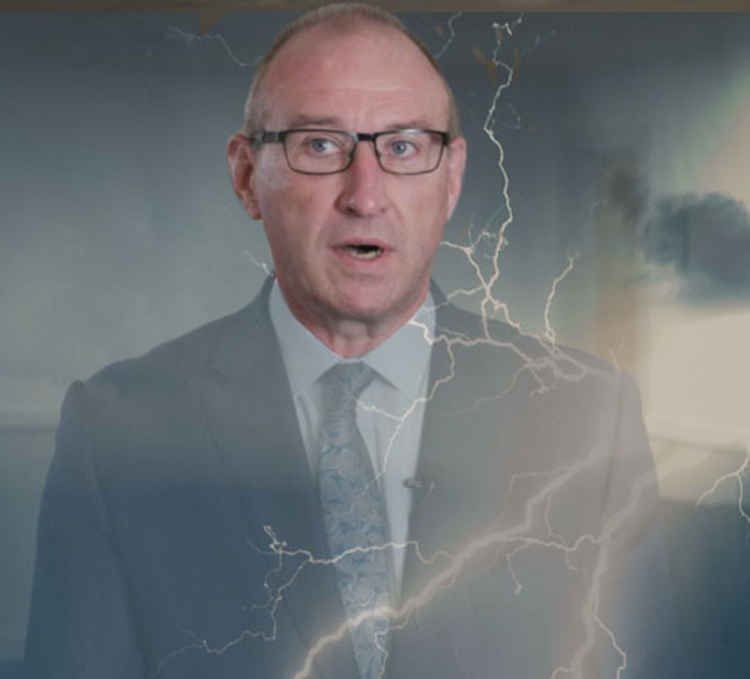 THE lid could be about to be blown off Thurrock Council's controversial cloak and dagger billion pound plus investment policy following a legal ruling.
However, the council seems determined to battle the public's right to know yet again and is poised to make a bid to maintain its secretive stance.
The Bureau of Investigative Journalism, with which Thurrock Nub News and its predecessor the Thurrock Independent has worked closely, has won a year-long battle over the public's right to know what the council is doing with its cash.
With little democratic or public scrutiny and using delegated powers, Thurrock Council took out loans from more than 150 local authorities and then poured more than £800m into what it believed to be money-spinning renewable energy ventures in an attempt to become self-sufficient. The story was first broken by Thurrock Nub News in January last year.
This may have been a breach of guidelines which say councils should not borrow in an attempt to make a profit. The Bureau attempted to scrutinise this spending but was met by barriers at every turn.
Likewise, Thurrock Nub News has run up against a brick wall and a tightlipped officer cohort and a ruling Conservative cabinet that denies it has operated in secret and has always kept councillors 'fully' informed – a suggestion refuted by successive opposition leaders.
The loans and investments were overseen by the council's finance director, Sean Clark, who was also responsible for dealing with accounts-related requests under the Freedom of Information Act.
He rejected The Bureau's request to reveal which councils Thurrock had borrowed from and what deals that money had financed, arguing that to do so would damage the council's commercial interests. His decision was then upheld by the Information Commissioner.
The Bureau found that Thurrock had invested more than £400m of public funds into ventures linked to a single company – Rockfire Capital – which has since gone into liquidation. It was largely owned by a flamboyant, free-spending entrepreneur tax exile Liam Kavanagh who pocketed £5 million in commission from the council.
The council has since borrowed another £325m from a government lending body after some nervous local council lenders began to pull out. More recently, there were concerns that up to £20m in public funds might be at risk after another of its secretive deals was believed to have turned sour.
But key information relating to hundreds of millions of pounds of loans and investments remains hidden from public view – an increasingly familiar situation for journalists and members of the public trying to hold local councils across the country to account. Successfully appealing the information commissioner's decision was the Bureau's last hope of tracing how Thurrock spent this money.
In its appeal to the First-Tier Information Tribunal (General Regulatory Chamber) The Bureau argued that disclosing the information was overwhelmingly in the public interest due to the sums of money involved, the fragility of local government finances and serious concerns about the investments uncovered through its investigations.
Ruling that all the information should be disclosed, the tribunal accepted there was "significant public interest in transparency in relation to the actions of councils borrowing for the purposes of making a profit" and said the suggestion Thurrock had breached statutory guidelines by doing so was "plausible".
It added: "Further we accept that there are plausible concerns in relation to one of the companies through which the council invests in renewable energy."
A spokesperson for the commissioner's office said it has considered the tribunal's decision and "does not propose to seek permission to appeal it."
However, Thurrock Council has not yet accepted defeat.
In a statement it says: "The approach and the delegated borrowing was approved by members on numerous occasions through budget processes, and the council recently again unanimously agreed its investment approach.
"Group leaders have been fully briefed on what it is doing and investing in. This has raised over £70m for Thurrock services over the last two years and £13.5 for other councils and emergency services pension funds in 2019/20, while also massively investing in green renewable energy and technology.
"Thurrock Council will now have an opportunity to submit evidence to the tribunal in support of exemption."
Whether it takes that opportunity remains to be seen. Although Thurrock can choose to challenge the ruling, Cllr John Kent, the council's Labour opposition leader, called on it to comply.
He said: "This is a very positive ruling, not just for Thurrock, but for open local government across the country. Good local governance relies on openness and transparency – this council attempted to keep secret how they were spending hundreds of millions of pounds of public money and that is just wrong."
The tribunal ordered that the council disclose the information to the Bureau by April 12. Thurrock Nub News has asked for the same information.
Nub News editor Neil Speight said: "Publication of this decision is timely. The council is on a precipice at the moment, as I wrote in a comment on the review of the investigation into its communications strategy which was reported to the corporate overview and scrutiny committee last week.
"What I continue to find interesting is that the council still wants to keep information about its investments secret. These are historic events now. The council repeatedly says it has nothing to hide – but then attempts to hide it.
"I get commercial sensitivity but the officers playing at being stockbrokers in Thurrock Council need to remember it's not their personal money they are playing with, it's ours. And if bringing the lending process into the public domain means they can't forge as many lucrative, but potentially dodgy deals as they might like, I don't see how that can be a bad thing! I pay council tax in this borough and I want to know my money is safe."
The full report published today (Wednesday, 17 March) by the Investigative Bureau can be found here.